PARTY TIME PIZZA.
Since 1959, we've been dedicated to bringing you the best quality pizza possible. All of our crusts are hand tossed and wood fired, creating the authentic bubbly edges we know you'll love. Our toppings are harvested fresh from local farmers and our sauces are all made from scratch in our kitchen. We believe every detail of the pie is important.
But we're more than a pizza shop. We took pizza and catering and combined them to form Tempo di Festo Pizzera (Italian for "Party Time Pizzeria). We specialize in event catering, so you're getting more than just Party Pizza - you're getting Party People! Our services include pizza servers, table setup, Build-Your-Own Pizza bars, and we bring everything to YOU. All you have to do is make the call, and we'll take it from there.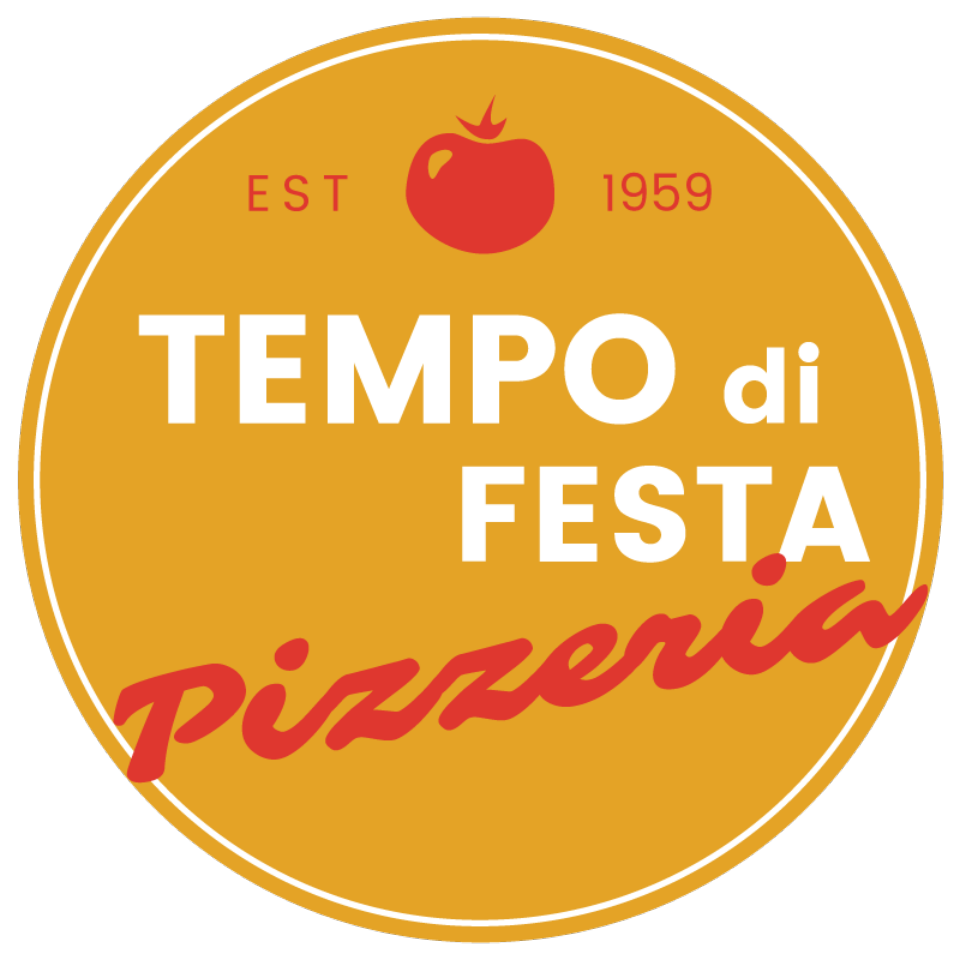 PIZZA HERE, PIZZA THERE
While we are a catering service that comes to you, we also have a cafe for casual dining and a party room if you want to have a gathering at our cafe. While dining in our cafe, you can watch our master pizzaiolos at work, tossing the dough and preparing the toppings. You'll also be able to watch your pizza cook in our wood fire oven.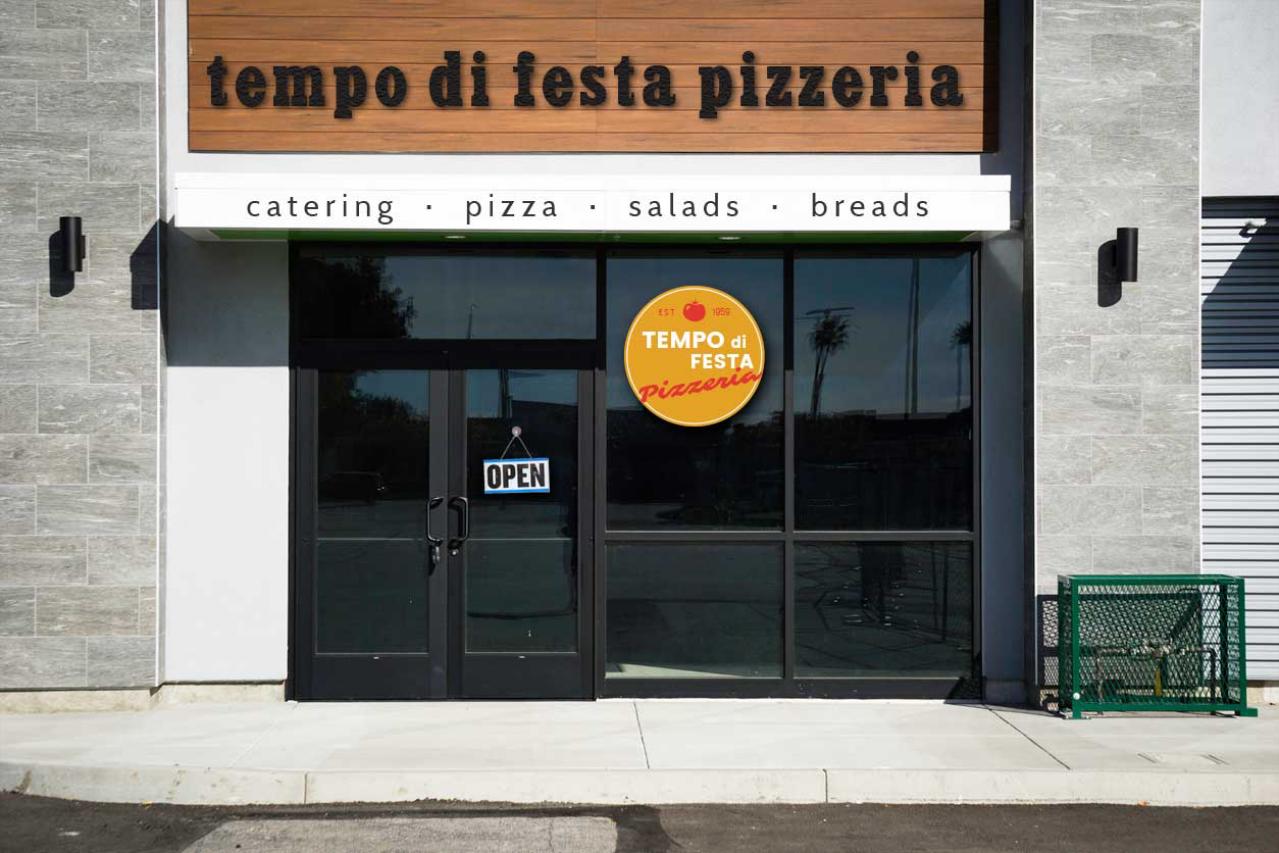 Tanner Templeton
Head Chef
Hey I'm Tanner. I've always had a passion for cooking everything and anything. When I was young, I remember coming into the restaurant with my dad and trying to make the perfect pizza. With a flick of his wrist, my dad would roll out the perfect crust, add just a dollop of sauce, pepperoni and some cheese. It looked so simple. My dad would let me help with each step, until I was able to try on my own. It was a disaster but every pizza since, I've been perfecting my method and my pizza's. I want to make sure your events are as magical as the day I learned to make pizza with my dad. Let us worry about the food so you don't have to.
Angela Frost
Sous Chef
Hi! My name is Angela! Pizza is my life! Every meal I have, I think about how can I make this into a pizza. It's really interesting if you think about it. I test out my creations on my husband and two kids. They sometimes love it and sometimes would rather have hotdogs. Either way I love creating new recipees and sharing them at events. If you have any good pizza combinations let me know!
Emily Olive
Catering Assistant
My name is Emily Olive, which is kind of fitting that my last name is also one of my favorite ingredients! If I could have an olive pizza every day, my life would be complete. That's the great part about working at Tempo di Festa Pizzaeria, I can have pizza every day.
When I'm not working I like to hang out with my golden doodle, Roxie. She's pretty much my best friend in dog form. We do everything together, hiking, biking, cycling, you name it. She loves being outside as much as I do. If you see us out and about feel free to say hello! Roxie would love some pets.